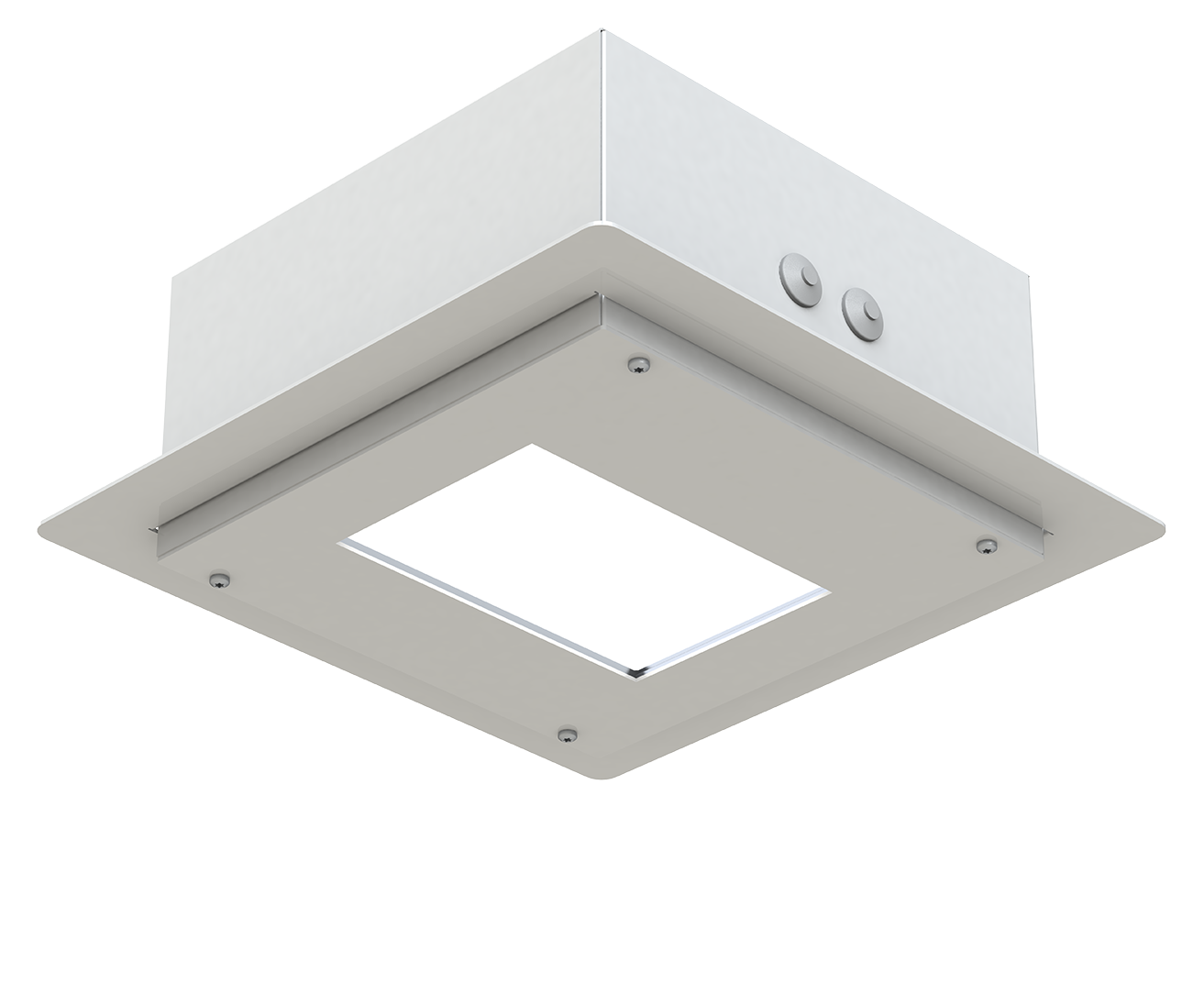 Energy efficient and durable canopy light
Easy LED PRO+ RR -canopy light is ideal for many different structures. It can be installed for doorways, building canopies and bus or rail traffic platforms. Durable PRO+ RR is designed for most demanding environments. It is built in a tough stainless steel installation frame and lenses are protected with polycarbonate plate.
Quick and easy installation
Compact PRO+ RR luminaire is available in both surface and recessed models and suits well for retrofitting into existing mountings and mounting holes.
Easy LED -luminaires are designed and made in Finland and have been awarded the Finnish Key Flag and Design from Finland certificates.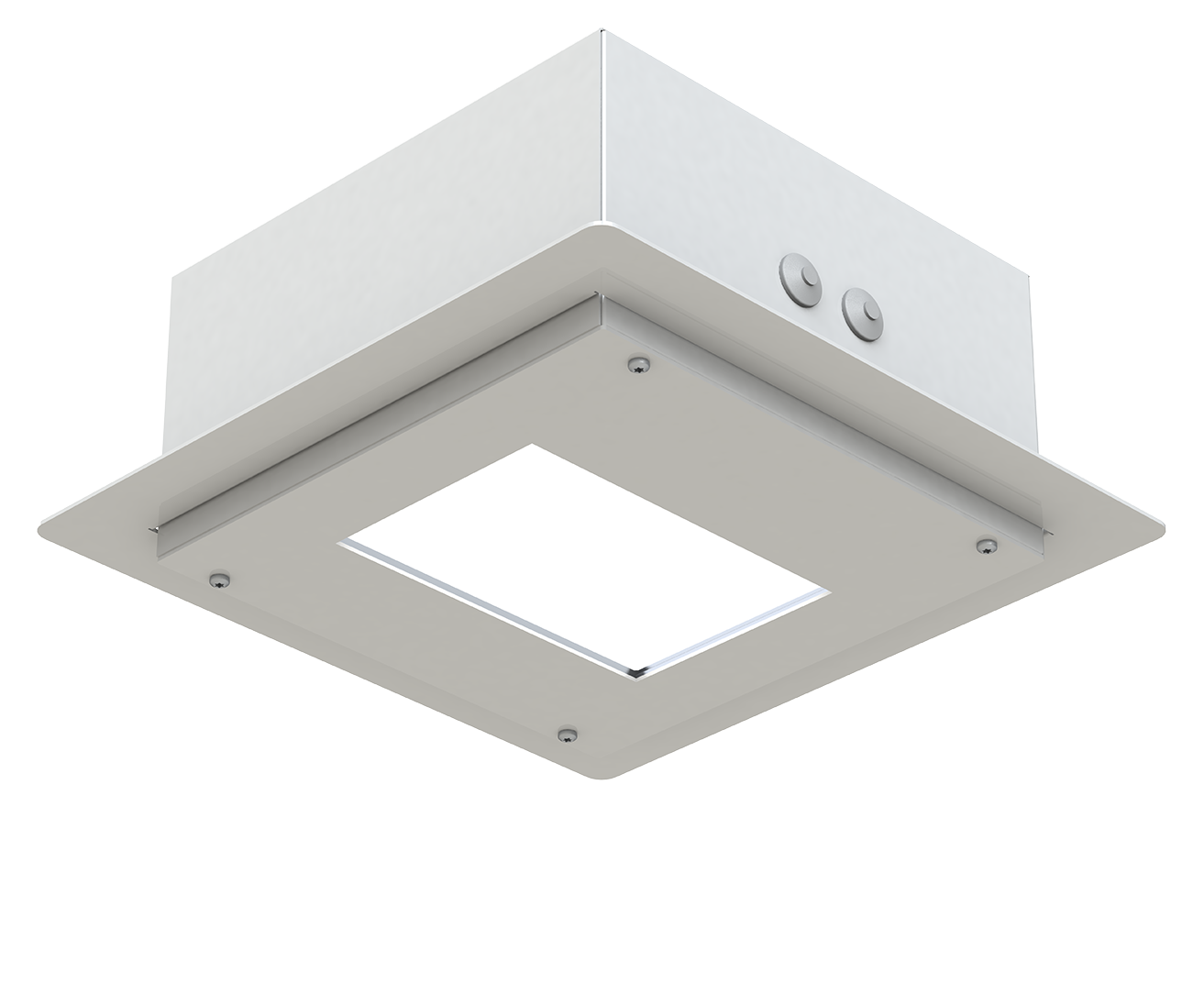 | Model | Luminous Flux (lm) | Power Consumption (W) | Maintenence free operating life (h) (L95, C10) | Temperature range (°C) | Total weight (kg) | DALI addresses | Luminaire dimming range (%) |
| --- | --- | --- | --- | --- | --- | --- | --- |
| PRO+ RR P 15W | 2 120 | 15 | 100 000 | -40…+40 | 5,1 | 1 | 34% - 100% |
| PRO+ RR P 23W | 3 340 | 23 | 100 000 | -40…+35 | 5,1 | 1 | 22% - 100% |
| PRO+ RR P 30W | 4 280 | 30 | 75 000 | -40…+30 | 5,1 | 1 | 17% - 100% |
| PRO+ RR P 41W | 5 520 | 41 | 50 000 | -40…+25 | 5,1 | 1 | 13% - 100% |
| PRO+ RR U 15W | 2 120 | 15 | 100 000 | -40…+40 | 6,1 | 1 | 34% - 100% |
| PRO+ RR U 23W | 3 340 | 23 | 100 000 | -40…+35 | 6,1 | 1 | 22% - 100% |
| PRO+ RR U 30W | 4 280 | 30 | 75 000 | -40…+30 | 6,1 | 1 | 17% - 100% |
| PRO+ RR U 41W | 5 520 | 41 | 50 000 | -40…+25 | 6,1 | 1 | 13% - 100% |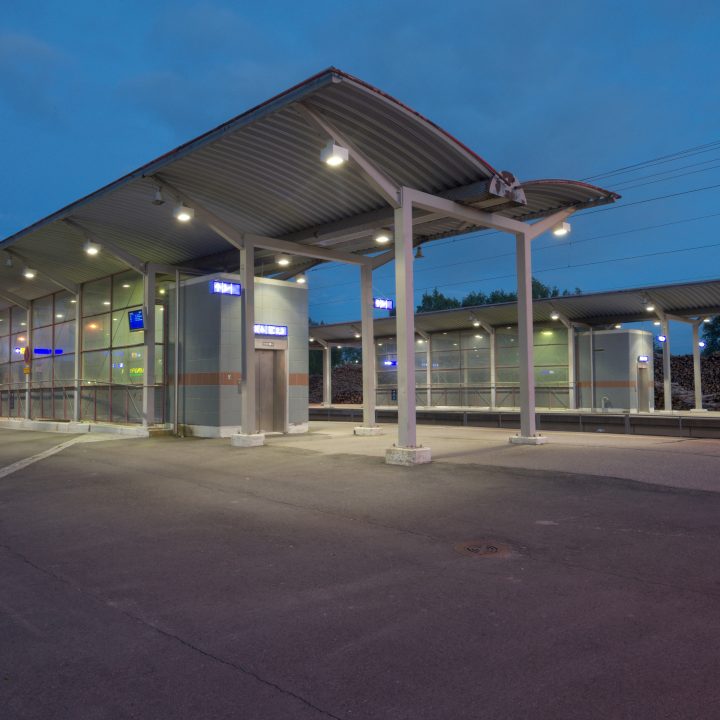 Place: Salo
Installation height: 3 – 5 m
Lx: 50 – 100 lx
CRI: 72
CCT: 4000 K
Luminaires: PRO+ RR
Installation year: 2015