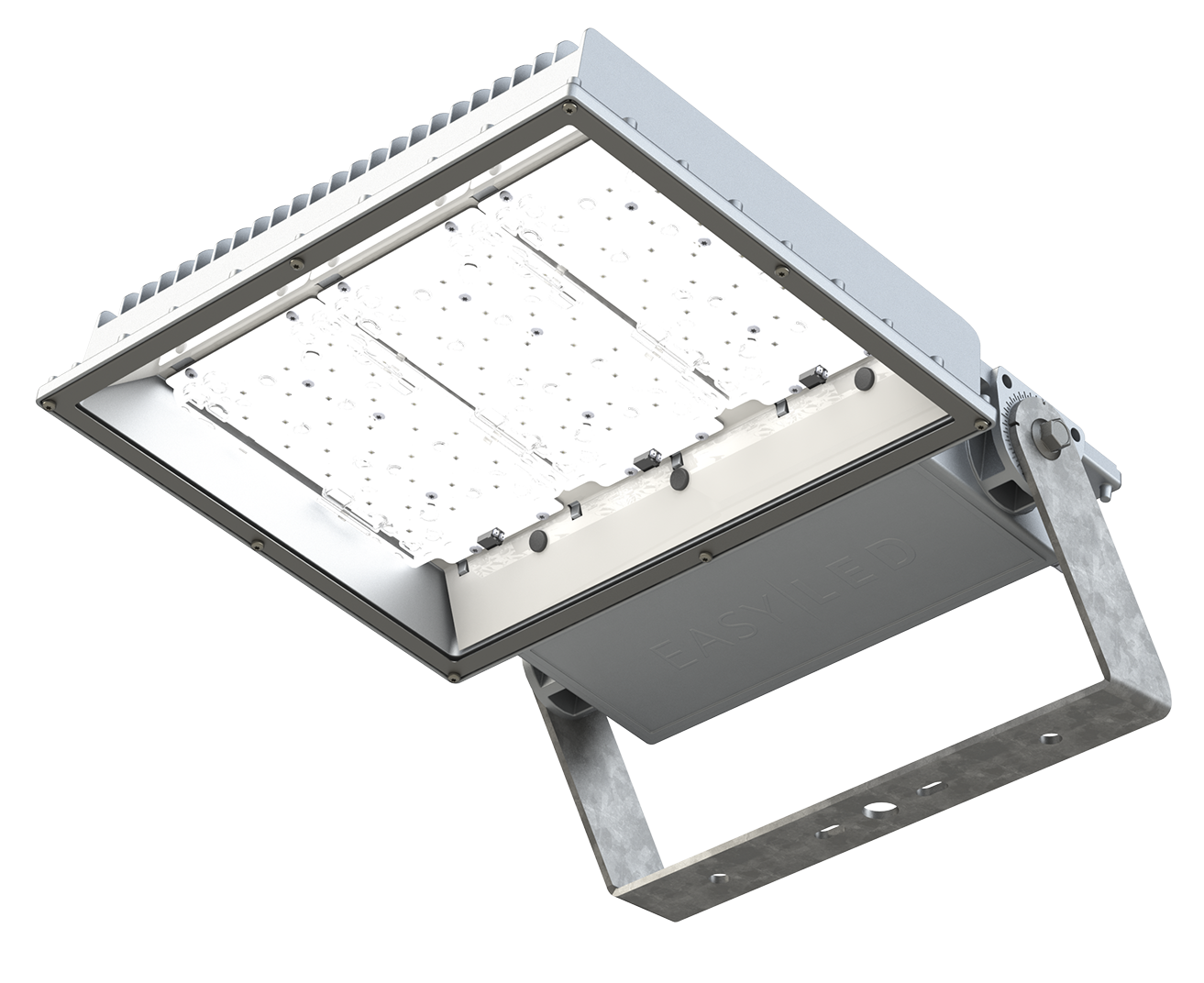 Cost-effective alternative for area lighting. Now also available with Zhaga!
Easy LED ARA® is an energy-efficient floodlight for lighting large areas. ARA® is extremely efficient for outdoor lighting and suits well for sport arenas, parking lots and industrial areas. It is a cost-effective replacement for traditional high power metal halide floodlights.
The ARA® is built in a robust die-cast aluminium housing and the sturdy handle makes installation and aiming of the floodlight easy.
Easy LED luminaires are designed and made in Finland and have been awarded the Finnish Key Flag and Design from Finland certificates.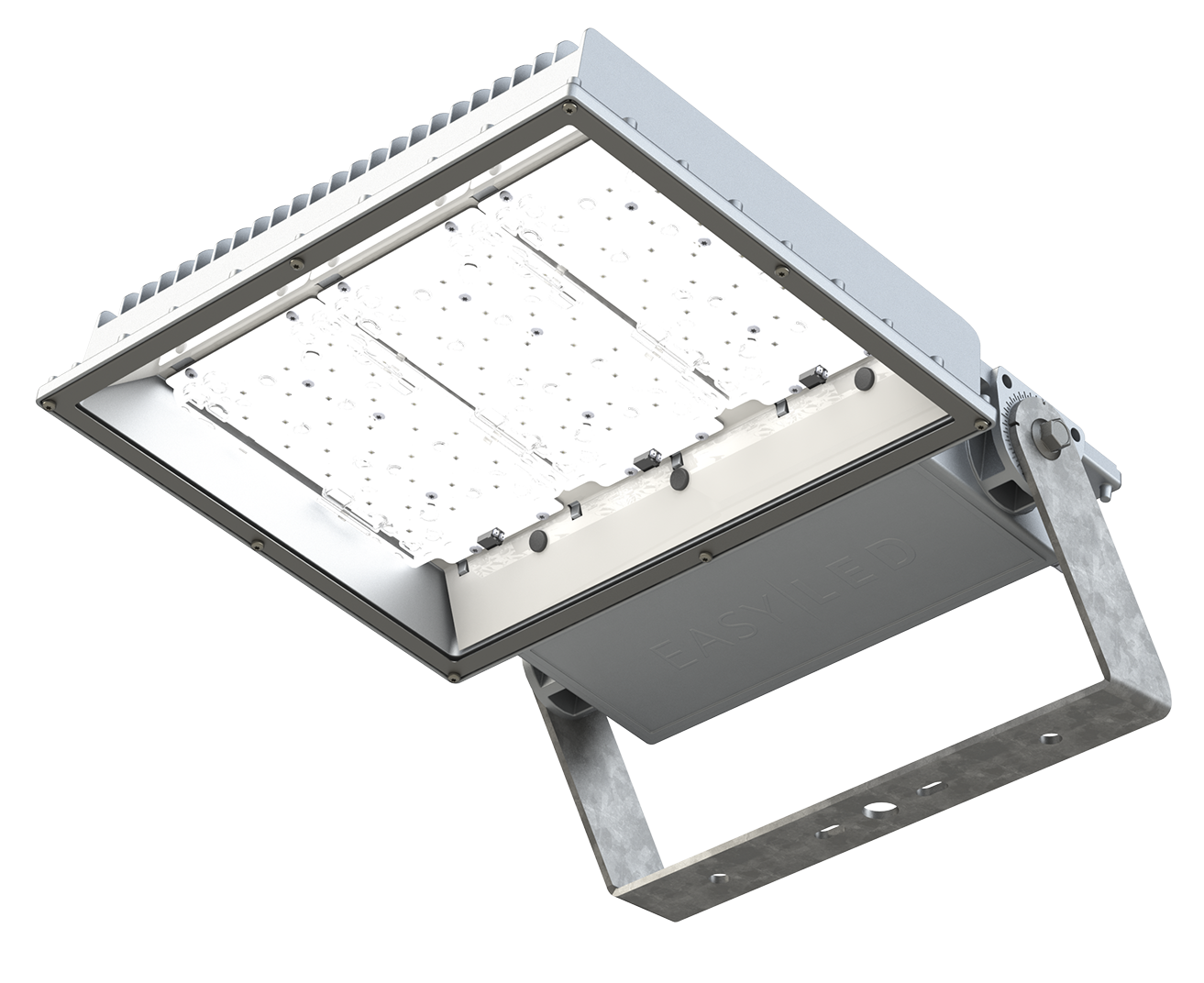 | Model | Luminous Flux (lm) | Power Consumption (W) | Maintenence free operating life (h) | Temperature range (°C) | Total Weight (kg) | Control |
| --- | --- | --- | --- | --- | --- | --- |
| ARA® 90-1050 DALI | 34 700 | 280 | >100 000 | -40...+40 | 10,7 | DALI-2 |
| ARA® 90-1050 Zhaga ZT | 34 700 | 280 | >100 000 | -40...+40 | 10,7 | Zhaga |
| ARA® 90-1050 DALI | 34 700 | 280 | >100 000 | -40...+40 | 10,7 | Zhaga |
ARA® 90-1050
Power Consumption: 280 W
Luminous Flux: 34 700 lm (Luminous flux for 740, dependent on choice of optical solution.)
Optics: Flood light optics UP-F. Easy LED optimized UV-stabilized PC optics with high impact resistance
Protection range: IP66, IK08, CE
Temperature range: Designed for operating temperatures of up to +40°C Outdoors / +35°C Indoors (95 % RH)
Maintenance free operating life: >100 000 h
Control: Integrated DALI-2.  Available Zhaga (D41) to top (ZT) or to top and ground (ZTG) sides as well as CLO, MainsDIM and Kaamos.
Input voltage: 230 VAC (operation voltage range 202…254 VAC. Zhaga: 90…305 VAC)
Input frequency: 50…60 Hz
Power Factor (PF) typical: > 0,95
Surge protection: 10 kV L-GND, N-GND (EN 61547), 6 kV L-N (EN 61000-4-5). Zhaga: 10 kV L-GND, N-GND, 6 kV L-N (EN 61000-4-5)
Automatic thermal protection: Inbuilt reversible thermal protection with output current dimming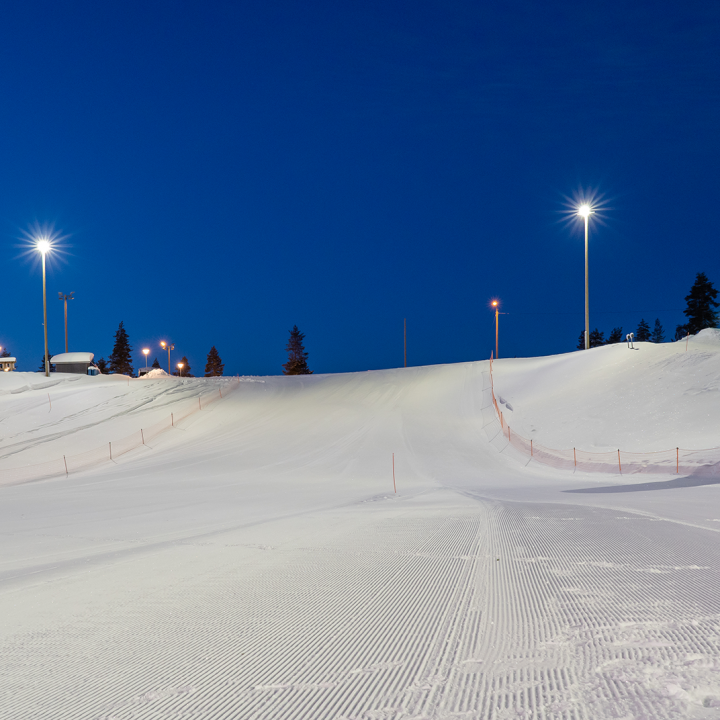 Place: Taivalkoski
Installation height: 18 m
CRI: 72
CCT: –
Flicker Free: yes
Control: on/off
Luminaires ARA 58 pcs., BUBO B2G 10 pcs.
Installation year: 2019