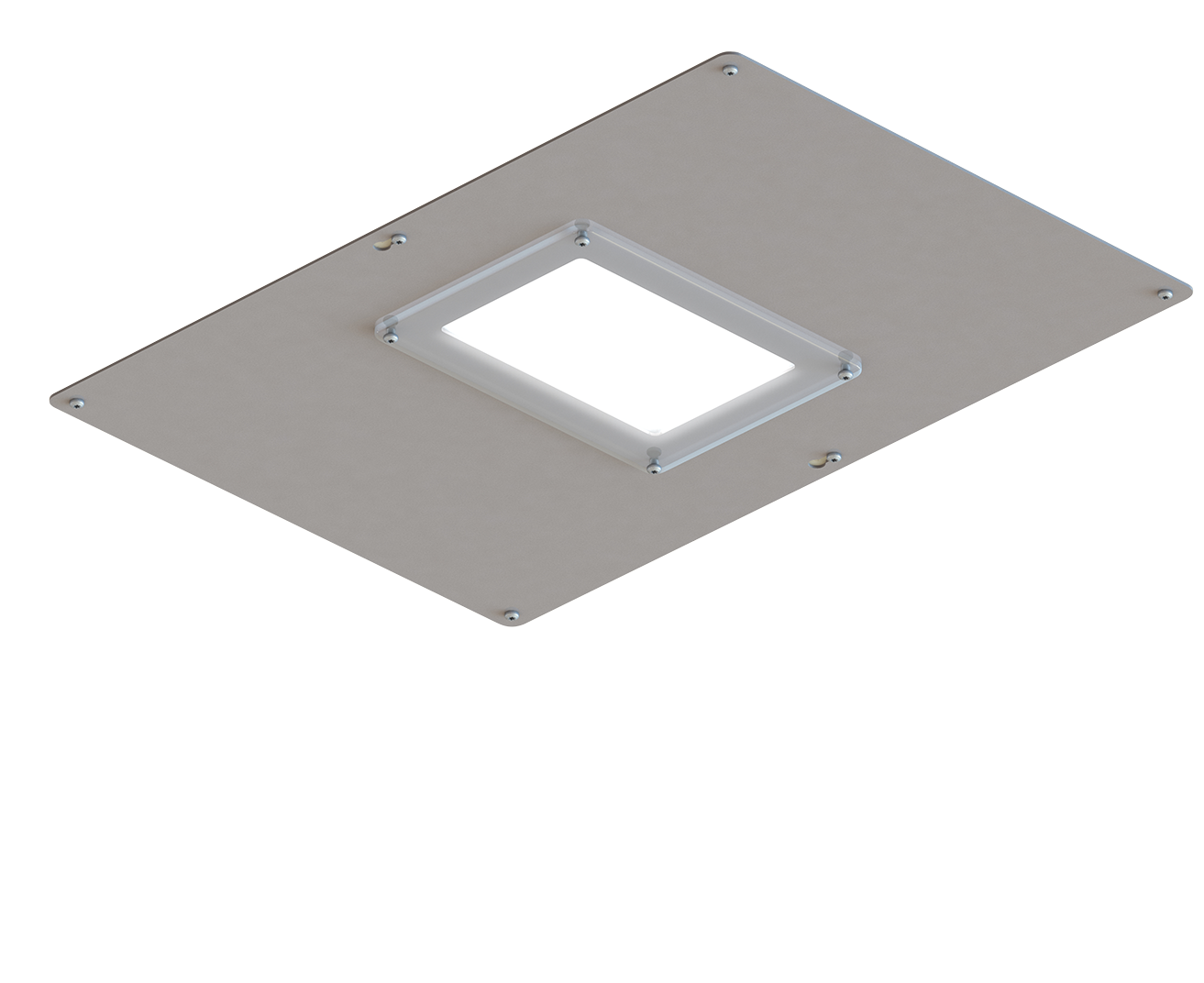 Top light for underpasses
PRO+ Via -luminaires are designed for use as a ceiling fixture in e.g. underpasses, bridge structures as well as in building canopies. The luminaires are available in both recessed (PRO+ Via U) or surface (PRO+ Via P) models.
Energy efficient PRO+ Via -luminaires ensure even and pleasant lighting, long lifespan and protection against vandalism. Both models have interchangeable, anti-graffiti coated polycarbonate cover.
PRO+ Via -luminaires coupled with PRO Flow product family offering will enable complete and consistent look and quality of light for all types of roads and outdoor areas.
Easy LED -luminaires are designed and made in Finland and have been awarded the Finnish Key Flag and Design from Finland certificates.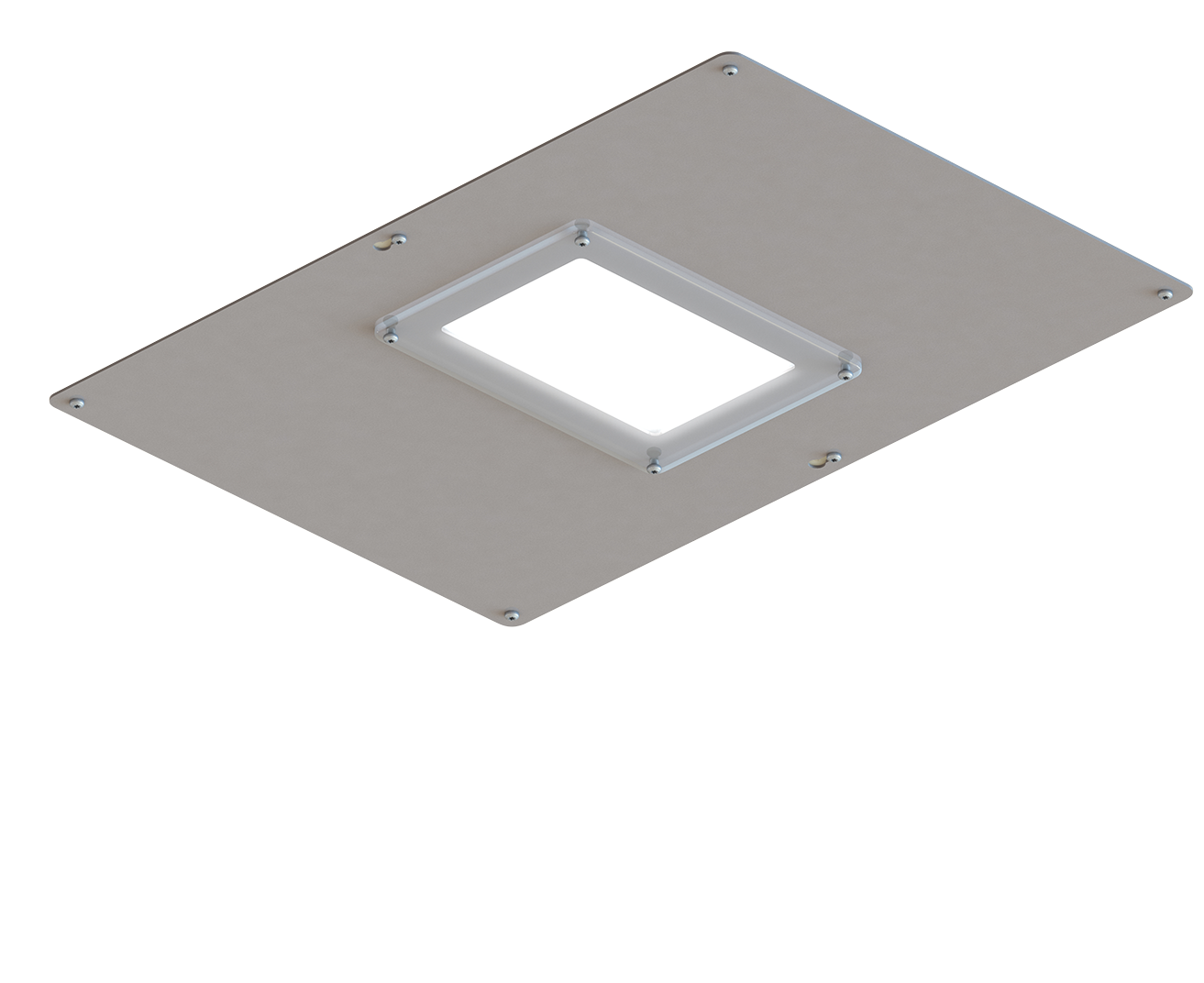 | Model | Luminous Flux (lm) | Power Consumption (W) | Maintenence free operating life (h) (L95, C10) | Temperature range (°C) | Total weight (kg) | DALI addresses | Luminaire dimming range (%) |
| --- | --- | --- | --- | --- | --- | --- | --- |
| PRO+ VIA P 5,5W | 690 | 5,5 | 100 000 | -40…+50 | 4,1 | 1 | 5% - 100% |
| PRO+ VIA P 8W | 1 020 | 8 | 100 000 | -40…+50 | 4,1 | 1 | 3% - 100% |
| PRO+ VIA P 11W | 1 470 | 11 | 100 000 | -40…+50 | 4,1 | 1 | 2% - 100% |
| PRO+ VIA P 14W | 1 850 | 14 | 100 000 | -40…+40 | 4,1 | 1 | 8% - 100% |
| PRO+ VIA P 22W | 2 930 | 22 | 100 000 | -40…+35 | 4,1 | 1 | 5% - 100% |
| PRO+ VIA P 29W | 3 750 | 29 | 90 000 | -40…+30 | 4,1 | 1 | 4% - 100% |
| PRO+ VIA P 40W | 4 830 | 40 | 75 000 | -40…+25 | 4,1 | 1 | 3% - 100% |
| PRO+ VIA U 5,5W | 720 | 5,5 | 100 000 | -40…+50 | 4,0 | 1 | 5% - 100% |
| PRO+ VIA U 8W | 1 060 | 8 | 100 000 | -40…+50 | 4,0 | 1 | 3% - 100% |
| PRO+ VIA U 11W | 1 530 | 11 | 100 000 | -40…+50 | 4,0 | 1 | 2% - 100% |
| PRO+ VIA U 14W | 1 850 | 14 | 100 000 | -40…+55 | 4,0 | 1 | 8% - 100% |
| PRO+ VIA U 22W | 2 960 | 22 | 100 000 | -40…+50 | 4,0 | 1 | 5% - 100% |
| PRO+ VIA U 29W | 3 830 | 29 | 100 000 | -40…+40 | 4,0 | 1 | 4% - 100% |
| PRO+ VIA U 40W | 5 000 | 40 | 100 000 | -40…+35 | 4,0 | 1 | 3% - 100% |
Input frequency: 50…60 Hz
Surge protection: 10 kV L-GND, N-GND (EN 61000-4-5), 6kV–L-N (EN 61547)
Thermal protection: Inbuilt reversible thermal protection with output current dimming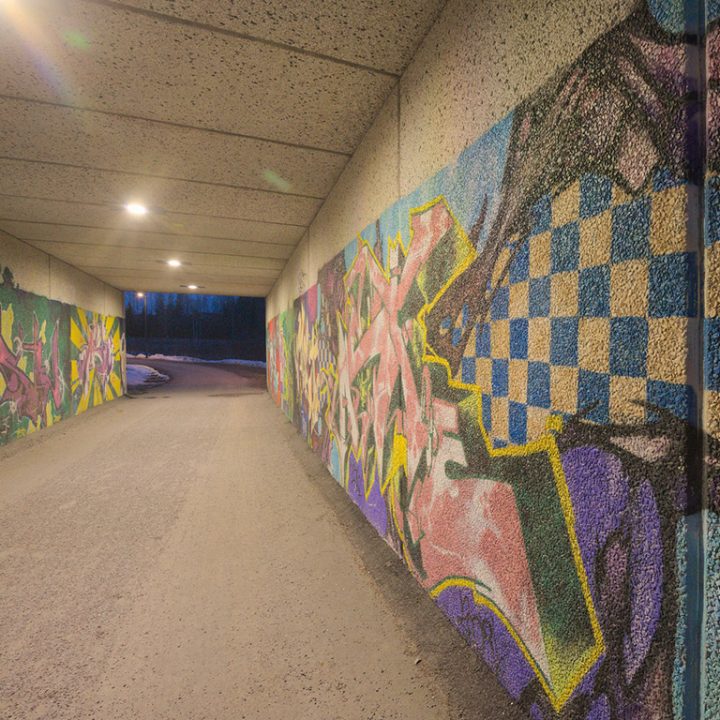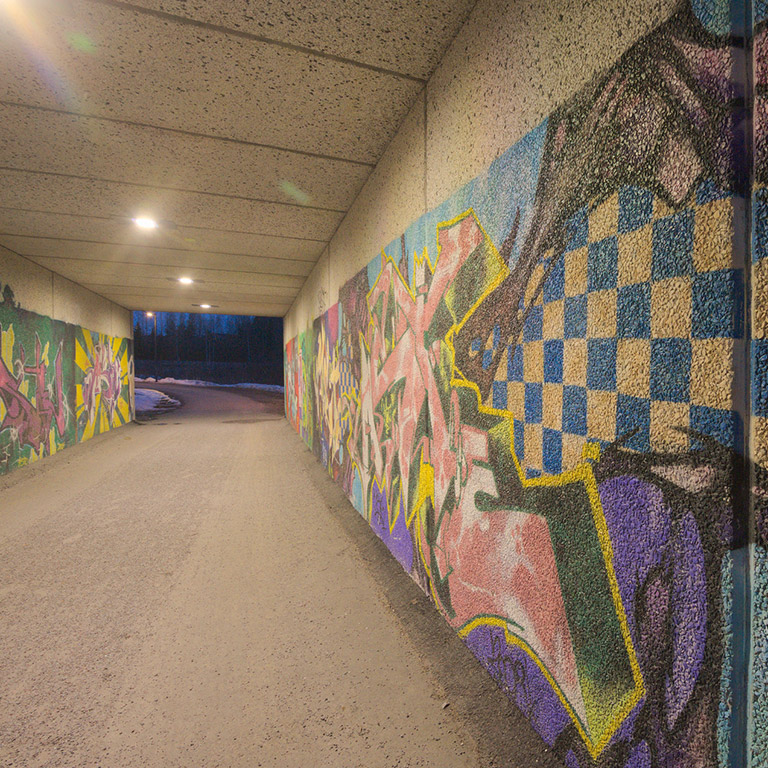 Place: Tampere
Installation height: 3,5 m
CRI: 72
CCT: 4000K
Luminaires: PRO+ Via U
Installation year: 2015