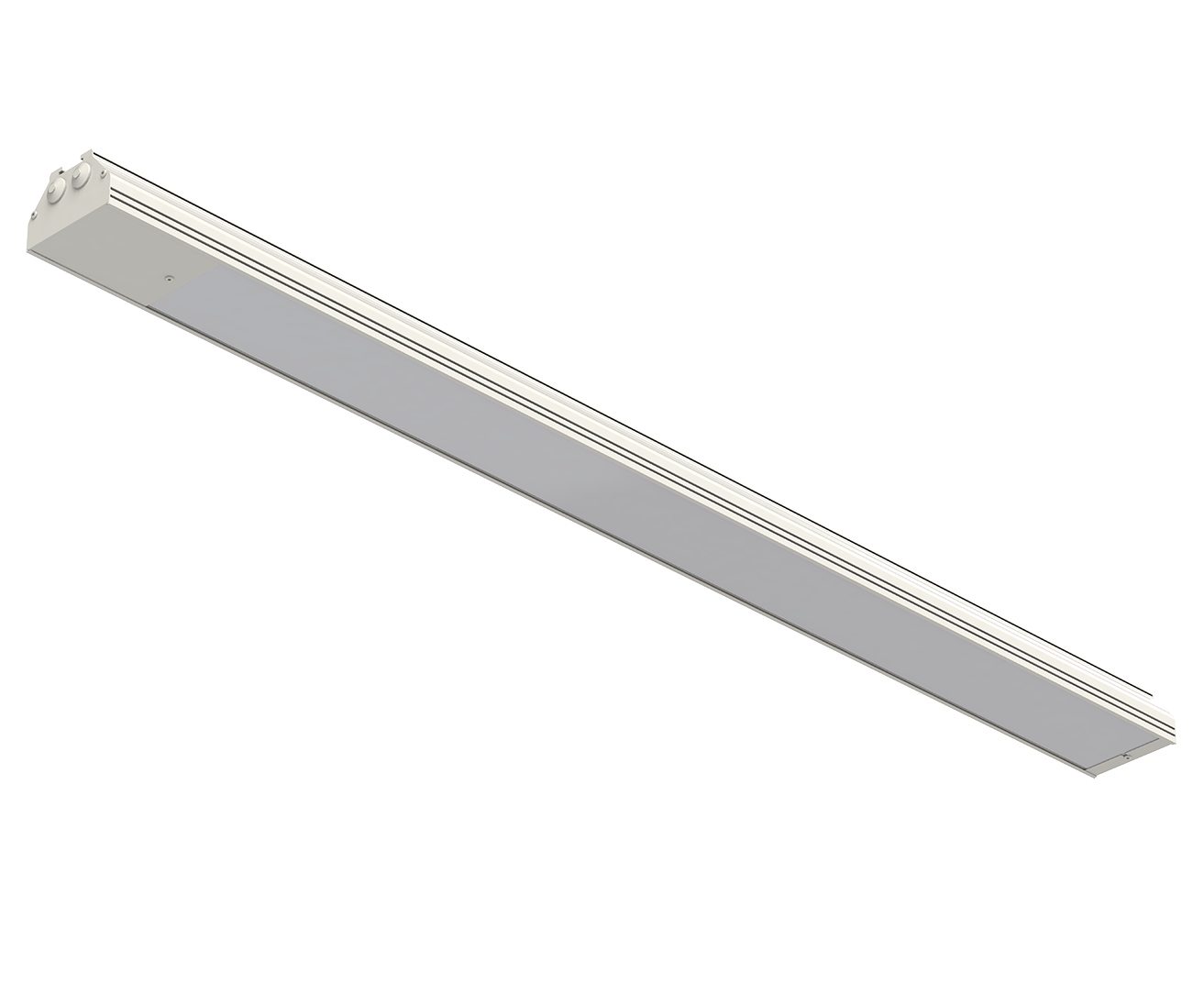 Cost-effective Saloa® replaces fluorescent tube luminaires
The Saloa from Easy LED Oy is an efficient and economical luminaire that can be installed nearly everywhere. Saloa is especially well-suited for industry, offices, retail spaces and parking halls. It can be used to replace old fluorescent tube luminaires.
Durable Saloa luminaire is available in several models for different lighting needs. Easy to install, good lighting properties and energy-efficiency are essential features of Saloa. Economical Saloa lights maintenance free for over 65 000 hours and provides savings every day.
The Easy LED products are designed and manufactured in Finland and have been awarded the Finnish Key Flag and Design from Finland certificates.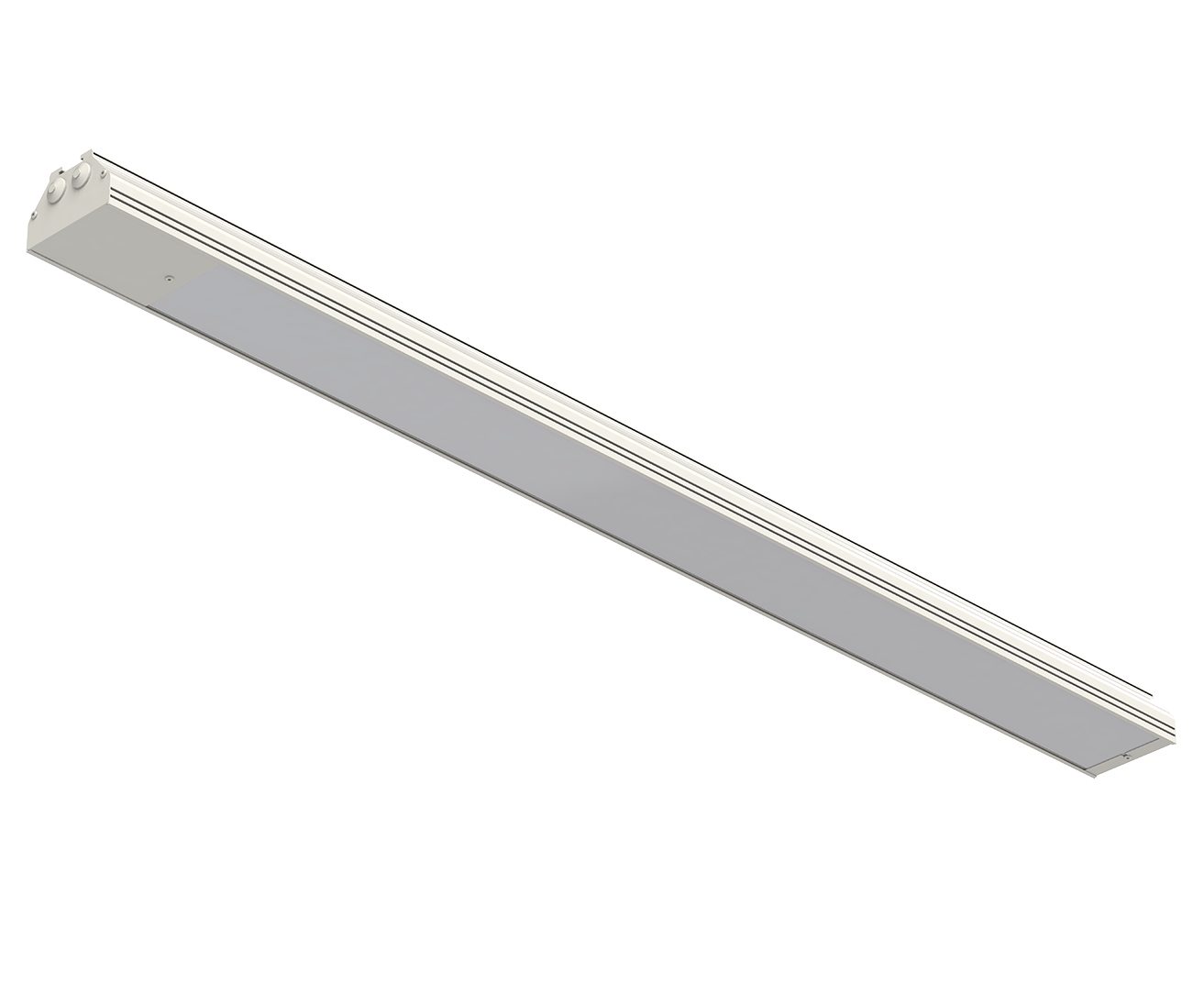 | Model | Luminous Flux (lm) | Power consumption (W) | Temperature range (°C) | Total weight (kg) | Measures (LxHxW mm) | Control |
| --- | --- | --- | --- | --- | --- | --- |
| Saloa L15 e Satin | 9 500 | 78 | -20°C ...+40°C | 5 | 1520 x 117 x 88 | |
| Saloa L15 e Prismatic | 10 210 | 78 | -20°C ...+40°C | 5 | 1520 x 117 x 88 | |
| Saloa L15 f Satin | 8 670 | 78 | -20°C ...+40°C | 4 | 1520 x 117 x 74 | |
| Saloa L15 f Prismatic | 9 330 | 78 | -20°C ...+40°C | 4 | 1520 x 117 x 74 | |
| Saloa L15 e Satin DALI | 9 500 | 78 | -20°C ...+40°C | 5 | 1520 x 117 x 88 | DALI |
| Saloa L15 e Prismatic DALI | 10 210 | 78 | -20°C ...+40°C | 5 | 1520 x 117 x 88 | DALI |
| Saloa L15 f Satin DALI | 8 670 | 78 | -20°C ...+40°C | 4 | 1520 x 117 x 74 | DALI |
| Saloa L15 f Prismatic DALI | 9 330 | 78 | -20°C ...+40°C | 4 | 1520 x 117 x 74 | DALI |
| Saloa S15 e Satin | 5 320 | 46 | -20°C ...+50°C | 5 | 1520 x 117 x 88 | |
| Saloa S15 e Prismatic | 5 690 | 46 | -20°C ...+50°C | 5 | 1520 x 117 x 88 | |
| Saloa S15 f Satin | 4 900 | 46 | -20°C ...+50°C | 4 | 1520 x 117 x 74 | |
| Saloa S15 f Prismatic | 5 160 | 46 | -20°C ...+50°C | 4 | 1520 x 117 x 74 | |
| Saloa S15 e Satin DALI | 5 320 | 46 | -20°C ...+50°C | 5 | 1520 x 117 x 88 | DALI |
| Saloa S15 e Prismatic DALI | 5 690 | 46 | -20°C ...+50°C | 4 | 1520 x 117 x 88 | DALI |
| Saloa S15 f Satin DALI | 4 900 | 46 | -20°C ...+50°C | 4 | 1520 x 117 x 74 | DALI |
| Saloa S15 f Prismatic DALI | 5 160 | 46 | -20°C ...+50°C | 4 | 1520 x 117 x 74 | DALI |
Luminous flux: 4 900 – 10 210 lm
Total power consumption: 46 W/ 78 W
Degree of protection: IP44
Standard installation height: 3-7 m
Painted: white RAL 9010
Spring clamp (directly to the ceiling or railings)
Light module usage life: L90B50 30 000h – L80B50 65 000h
Voltage: 230 VAC
Warranty: 5 years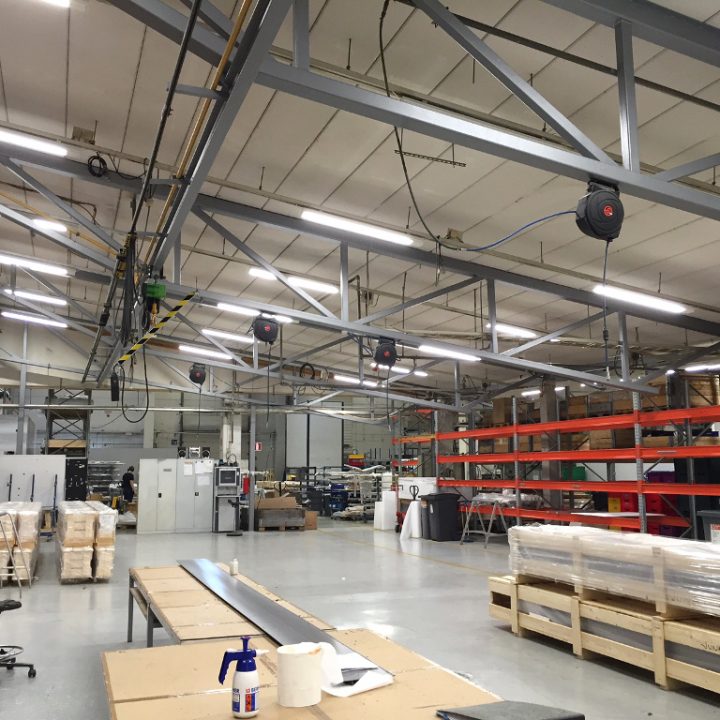 Place: Lieto
Installation height: 4 m
Lxt: 500 lx
CRI: 85
CCT: 4000 K
Luminaires: Saloa 15e Prismatic
Installation year: 2016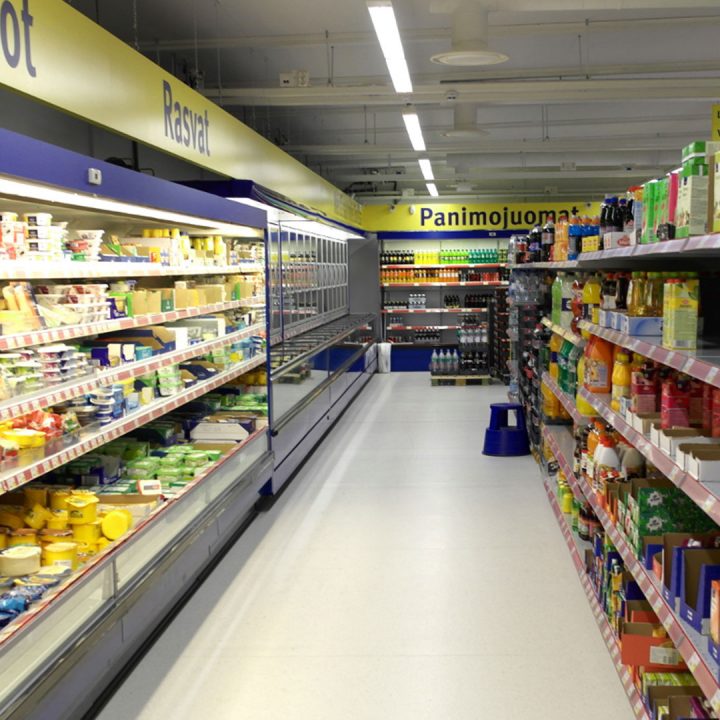 Place: Lohja
Installation height: 3 m
Lx: 1000 lx
CRI: 80
CCT: 4000 K
Luminaires: Saloa 15F
Installation year: 2016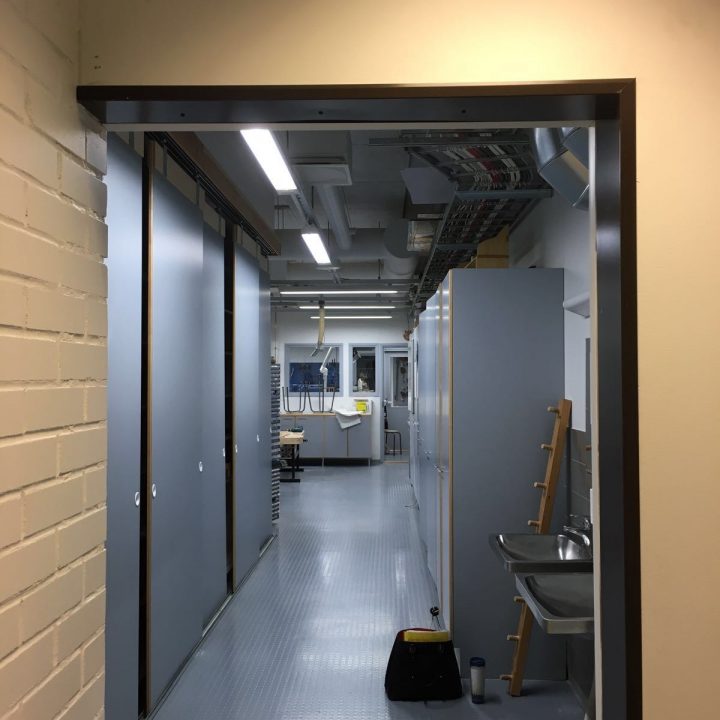 Place: Salo
Installation height: 2,6 m
Lx: 800 lx
CRI: >80
CCT: 4000 K
Control: DALI
Luminaires: Saloa L15 Prismatic
Installation year: 2016